SCBA Summer Conference 2018
July 19-21, 2018
The SCBA Summer Conference 2018 is the conference for everyone.
Anderson, SC
Why Attend the SCBA Summer Conference 2018?
You will have the opportunity to hear from renowned beekeeping experts and learn techniques to help make you a better beekeeper.
Session topics include:
Bee Biology Over the Course of a Season

What Makes a Good Queen

Viruses

Mead Making

Digital Hiving Monitoring

Beekeeping Therapy

Tips for Finding Queens
We will be offering certification testing during this event as well. This would be a perfect time to get certified.
You'll even have the opportunity to enter your honey in our Honey Contest.
And, if photography is your thing, then you can enter your photos in our Photo Contest.
Who Should Attend?
Whether you're an experienced beekeeper, or are new to beekeeping, you will benefit from this conference.
Are you just thinking about getting into beekeeping? We welcome you to join us as well.
SCBA Member – $50

SCBA Family (Member, Spouse and Children) – $75

Non-Member – $75

Non-Member Family (Non-Member, Spouse and Children) – $100
Vendors
Bee Well Honey
Mann Lake
Brushy Mountain
Dadant
Kelley Beekeeping
Rossman Apiaries
Strong Microbials
Farm Bureau
Charleston Bee Gardens
Johnson's Bees and Supplies
Wendy's Wellness for Body, Mind & Spirit
Beekeeper On Duty
Dark Corner Apiary
Thinking About Becoming a Sponsor?
We have several levels of sponsorship to meet most every budget and would love to have you join us.
Venue
3027 Martin Luther King Jr. Blvd.
Anderson, SC 29625 United States + Google Map
Hotel Information
When making reservations please ask for the SCBA reduced rate. You do not have to be a SCBA Member to take advantage of this rate.
Holiday Inn Anderson

3509 Clemson Blvd.

Anderson, SC 29621

PH: 864-226-100

Rates

Standard King Bed or 2 Queen Beds: $95.00

Includes breakfast for 1 person per room.

1.4 miles from venue

Comfort Suites Anderson

118 Interstate Blvd.

Anderson, SC 29621

PH: 864-622-1200

Rates

Standard King Bed or 2 Queen Beds: $90.00

Includes breakfast

4.1 miles from venue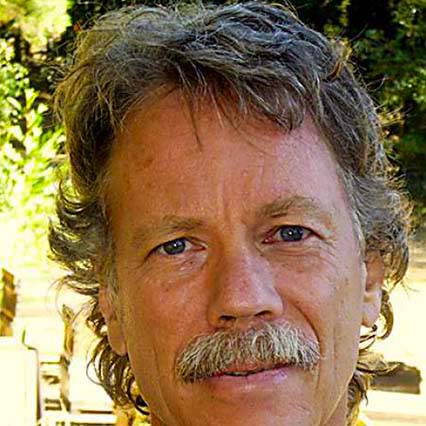 Randy Oliver
Randy Oliver owns and operates a smallc ommercial beekeeping enterprise in the
foothills of Grass Valley in Northern California.
He and his two sons manage about 1000 colonies for migratory pollination, and produce queens, nucs, and honey.
He has over 40 years of practical beekeeping experience, plus holds B.S. and
M.S. degrees in Biological Sciences.
Randy researches, analyzes, and digests beekeeping information from all over the
world.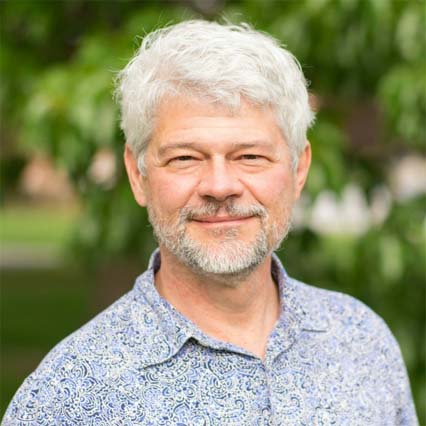 Dr. Keith Delaplane
Dr. Delaplane is professor of entomology, Walter B. Fellow, and Director of the
Georgia Honey Bee Program.
Throughout his 27 years at UGA, he has conducted numerous research projects, written
countless articles, supervised a number of graduate students, and is author/editor of
several books.
Dr. Delaplane is also a much sought after speaker on an array
of honey bee topics.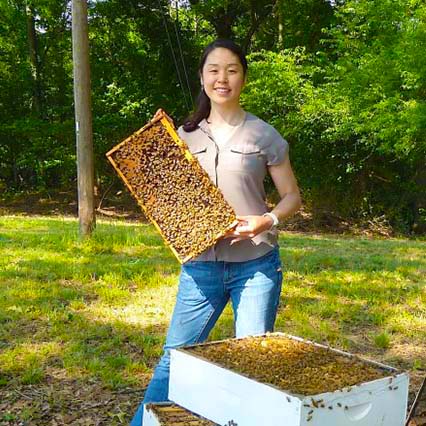 Dr. Jennifer Tsuruda
Dr. Tsuruda has been the SC Apiculture Specialist since 2014.
Her studies in honey bees began in California, where she worked on foraging behavior and genetics.
She worked as a postdoctoral researcher at Purdue University.
Jennifer maintains Clemson University's hives for Extension and Research and serves as past president of the American Association of Professional Apiculturists, former chair of the STEP committee of the Entomological Society of America, and vice chair of the Heartland Apicultural Society.
Other Speakers
Brad Cavin -SC State Bee Inspector, Bob Binnie -Blue Ridge Honey Co., Kerry Owen -Bee Well Honey Bee Supply, Allen Johnson -Johnson Bee Supply, Daniel or Candy -Brushy Mountain Bee Farm, Andrew Wagner -Mann Lake, Jim Strohm -Charleston Community Bee Gardens, Steve Genta -Award Winning Mead Maker and Senior Welsh Honey Judge, Mark Sweatman -Dark Corners Apiary, Ryan Okey -Department of Pesticide Regulation, Slava Strogolov -Strong Microbials, Bryan Owens – Blue Lion Digital
1:00PM – 5:00PM

Main Hall

Registration and Vendor Setup
2:00PM – 5:30PM

Board Room

MBP Journeyman Review
6:00PM – 8:00PM

Ballroom A

Welcome Reception
8:00AM – 9:00AM

Main Hall

Registration
8:00AM – 9:00AM

Ballroom D

Executive Meeting with Local Association Presidents
8:00AM – 12:00PM

Meeting Room 1

Honey Show/Beeswax Entries

Coordinator: Steve Genta

8:00AM – 12:00PM

Meeting Room 2

Photo Contest Entries

Coordinator: Cynthia Robinson

9:05AM – 9:15AM

Main Hall

Welcome
9:15AM – 10:00AM

Main Hall

Reading the Combs: Understanding Bee Biology

Speaker: Randy Oliver

10:00AM – 10:45AM

Main Hall

What Makes a good Queen: Genetic Selection or Polyandry?

Speaker: Keith Delaplane

10:45AM – 11:30AM

Main Hall

Viruses

Speaker: Dr. Jennifer Tsuruda

11:30AM – 12:00PM

Main Hall

Bees Coming and Going

Speaker: Brad Cavin

12:00PM – 1:00PM

Main Hall Lobby

Lunch
1:00PM – 1:45PM

Main Hall

Things to Consider Before Processing Honey

Speaker: Bob Binnie

2:00PM – 3:00PM

Apiary

Varroa Detection

Must wear protective gear in this session.

Note: This session is limited to 30 participants. You may sign up for this session when you check in at the conference.

Speaker: Dr. Jennifer Tsuruda

2:00PM – 3:00PM

Ballroom A

Mead Making

Speaker: Steve Genta

2:00PM – 3:00PM

Ballroom B

Beekeeper's Tool Box: Bio-controls and Probiotics

Speaker: Slava Strogolov

2:00PM – 3:00PM

Ballroom C

Digital Hive Monitoring

Speaker: Daniel Roath

2:00PM – 3:00PM

Ballroom D

Hive Nutrition

Speaker: Andrew Wagner

3:15PM – 4:15PM

Apiary

Closing Up Hives

Must wear protective gear in this session.

Note: This session is limited to 30 participants. You may sign up for this session when you check in at the conference.

Speaker: Dr. Jennifer Tsuruda

3:15PM – 4:15PM

Ballroom A

Beekeeping Therapy

Speaker: Allen Johnson

3:15PM – 4:15PM

Ballroom B

My Second Year Beekeeping Challenges

Speaker: Jim Strohm

3:15PM – 4:15PM

Ballroom C

SCBA Admins/Website Use

Speaker: Bryan Owens

3:15PM – 4:15PM

Ballroom D

Tips for Finding Queens

Speaker: Mark Sweatman

2:00PM – 5:00PM

Board Room

MBP Certified Level Test, Journeyman Test, Master Beekeeper Test

Note: Must be Pre-Registered
8:00AM – 9:45AM

Main Hall

Business Meeting
8:00AM – 8:10AM

Main Hall

Presidents Address
8:10AM – 8:15AM

Main Hall

Treasurers Report
8:15AM – 8:20AM

Main Hall

Secretary Report
8:20AM – 8:25AM

Main Hall

Youth Education Report
8:25AM – 8:30AM

Main Hall

EAS Report
8:35AM – 8:40AM

Main Hall

Honey/Beeswax Show Winners Announcement
8:40AM – 8:45AM

Main Hall

Photography Winners Announcement
8:45AM – 9:00AM

Main Hall

MBP Update Certificates
9:00AM – 9:10AM

Main Hall

Beekeeper of the Year/Junior Beekeeper
9:10AM – 9:15AM

Main Hall

Nominating Committee
9:15AM – 10:00AM

Main Hall

Beekeeping Agritourism

Speaker: Kerry Owen

10:15AM – 11:15AM

Ballroom A

Free Beekeeping Introduction Class

Speaker: Kerry Owen

10:00AM – 10:30AM

Main Hall

Department of Pesticide Regulation

Speaker: Ryan Okey

10:30AM – 11:30AM

Main Hall

What Nature Can Teach Us About Beekeeping

Speaker: Keith Delaplane

11:30AM – 12:30PM

Main hall

Simplified Breeding Suggestions for Varroa Resistance

Speaker: Randy Oliver