Beekeeping Businesses
South Carolina is fortunate to have a large number of beekeeping businesses who are members of the SCBA. They have supported South Carolina beekeepers and all over the world, with services ranging from selling equipment and supplies, pollination services, honey bee removal, honey bee breeding, queen breeding and more.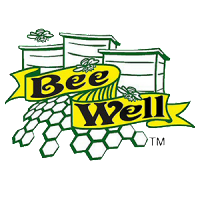 Bee Well Honey Farm
Bee Well Honey Bee Supply is family owned and operated by Kerry and Donna Owen. We produce and distribute Bee Well Honey. And, we produce all of our honey in the Southeast United States.
815 W. Main St.
Pickens, SC 29671
864-898-5122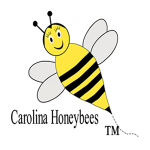 Carolina Honeybees
Selling Raw Local Honey, Creamed Honey, Beeswax Candles, Goatmilk & Honey Soap. You can find my products in a few select local locations around the upstate (Pickens County Museum Gift Shop, Hagood Mill Gift Shop, Swamp Rabbit Café & Grocery) and in my online store.
Address: Pickens, SC 29671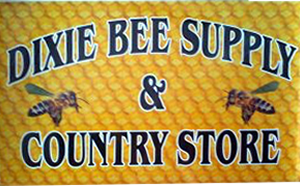 Dixie Bee Supply
Dixie Bee is a Veteran-owned small business. We are real beekeepers and run several apiaries. At Dixie Bee Supply we carry a full range of beekeeping supplies and offer all natural products such as; raw local honey, molasses, jellies, and salsa. If you're looking for a gift, such as candles, clothing or toys, or are considering taking up beekeeping please stop on by Dixie Bee Supply! From our hive to yours
2672 Pageland Hwy
Lancaster, SC 29720
803-285-BEES (2337)
Honey Bees 4 Sale
Offering superior 5 frame nucleus colonies in the Asheville/Hendersonville area of Western North Carolina, USA.
Carl Check
22 Cedar Hill Road
Asheville, NC 28806
Stuart Van Meter
1945 Davis Mountain Road
Hendersonville NC 28739

May Farms, LLC
Full line of honey, wooden ware, bees, and education. Buddy is one of the few Master Certified Beekeepers in the state.
600 Rutledge Lake Road
Greenville, SC 29617
864-430-0318
Johnsons Bees and Supplies
Johnson's Bees and Supplies is proud to offer quality beekeeping equipment produced by Dadant, Brushy Mountain Bee Farm, Rossman Apiaries, Mann Lake and Kelley Beekeeping. We also carry some items direct from the factory like Honey-B-Healthy products; Acorn Beekeeping foundation and frames; and stands, hive covers, and feeders from Bee Smart. We may not carry everything in stock, but we do carry the essentials.
744 Tinker Creek Road
Williston, SC 29853
Allen – 803-645-6725
Marie – 803-645-0969
Tinker Creek Honey House
Sell nucs on medium and deep frames, 3 lb packages, queens, and honey
744 Tinker Creek Road
Williston, SC 29853
803-645-6725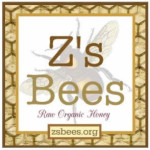 Z's Bees
Bottling Honey, Selling, Body Butter, eye butter, creamed honey and honey bee removal
263 S. Gregg St.
Columbia, SC
803-543-0493