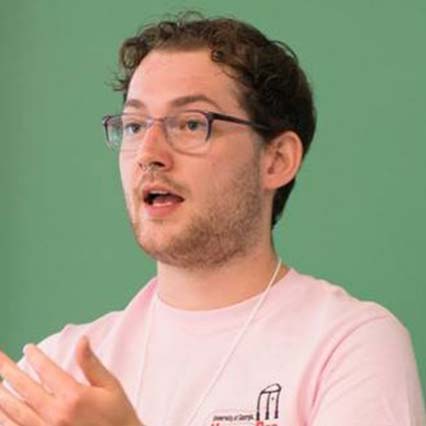 Dr. Lewis Bartlett
Dr. Lewis Bartlett is an infectious disease biologist, entomologist, and evolutionary ecologist at the University of Georgia's Center for the Ecology of Infectious Diseases. He uses field studies, laboratory experiments, and computer simulations to understand how changes in beekeeping are affecting bee diseases in both the short and long term.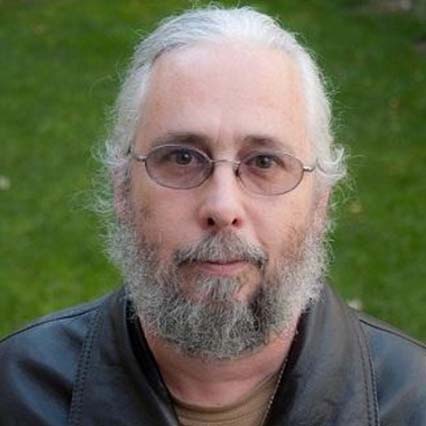 Michael Bush
Michael Bush is one of the leading proponents of treatment-free beekeeping. He has had an eclectic set of careers from printing and
graphic arts, to construction to computer programming and a few more in between. Currently, he is working in computers.
He has been keeping bees since the mid 70's, usually from two to seven hives up until the year 2000. Varroa forced more experimentation which required more hives and the number has grown steadily over the years from then. By 2008 it was about 200 hives. He is active on many of the Beekeeping forums with last count at about 50,000 posts between all of them.
Other Speakers
Fleming Mattox, Francis Reay-Jones, Tom Nolan, Glen Severt
7:00 AM – 8:00 AM

Lobby

Registration
7:00 AM – 9:00 AM

Lobby

Honey Show Entries Accepted

Coordinator: Steve Genta

8:00 AM –  9:00 AM

Vendor Space

Doughnuts, Muffins, Coffee
9:00 AM – 9:20 AM

Main Room

SCBA Business Update

Speaker: Kerry Owen

9:00 AM – 9:20 AM

Vendor Area

Vendors/Break
9:20 AM – 10:20 AM

Main Room

Crowding and Caravans: I Industrial Beekeeping Bad for Bees?

Speaker: Dr. Lewis Bartlett

10:00 AM – 12:00 PM
Honey Judging

Coordinator: Steve Genta

10:20 AM – 11:15 AM

Main Room

Four Simple Steps to Healthier Bees

Speaker: Michael Bush

11:15 AM – 11:50 AM

Main Room

Science/DNA Technical Side

Speaker Fleming Mattox, MD

11:50 AM – 1:00 PM

Vendor Area

Lunch
1:00 PM – 1:15 PM

Main Room

Honey Show Results

Coordinator: Steve Genta

1:15 PM – 2:00 PM

Main Room

IPM: How Clemson Educates Farmers to Use it in Tehri Pest Management Operations

Speaker: Francis Reay-Jones

2:00 PM – 2:20 PM

Vendor Area

Break/Visit Vendors
2:20 PM – 3:00 PM

Main Room

Mite-Away Treatments for Hot/Humid Conditions

Speaker: Tom Nolan, NOD

3:00 PM – 3:30 PM

Main Room

Zero Mite Count Theory

Speaker: Glen Severt

3:30 PM – 4:42 PM

Main Room

Lazy Beekeeping: How to Accomplish More While Working Less by Doing Things Differently

Speaker: Michael Bush

4:25 PM – 5:15 PM

Main Room

Bee Breeding: Problems and Promises of Darwinian Beekeeping

Speaker: Dr. Lewis Bartlett

5:15 PM
Adjourn
7:00 AM – 8:00 AM

Lobby

Registration
7:00 AM – 9:00 AM

Lobby

Honey Show Entries Accepted

Coordinator: Steve Genta

8:00 AM –  9:00 AM

Vendor Space

Doughnuts, Muffins, Coffee
9:00 AM – 9:20 AM

Main Room

SCBA Business Update

Speaker: Kerry Owen

9:00 AM – 9:20 AM

Vendor Area

Vendors/Break
9:20 AM – 11:50 AM

TBA

Session 1

Brutz English and Steve Genta

11:50 AM – 1:00 PM

Vendor Area

Lunch
1:00 PM – 5:00 PM

TBA

Session 2

Brutz English and Steve Genta

5:15 PM
Adjourn