SCBA 2024 Spring Conference – February 23-24
Beekeeper's Odyssey: A Journey in Honey bee Management
Columbia, South Carolina
Sponsored By:

CLICK LOGOS TO LEARN MORE ABOUT OUR SPONSORS!
---
Keynote Speakers | Honey Show | Vendor Directory | Registration Information| Venue Location | Hotel | Schedule
BECOME A SPONSOR | BECOME A VENDOR | BECOME A VOLUNTEER (link coming soon!)
---
As we look forward to a new beekeeping year, our focus will be on how to manage the many aspects of beekeeping:
~ Nutrition ~ Diseases and Pests ~ Honey Production
~ Swarm Management ~ Queens and Increases
Addressing key aspects timely and routinely can be quite a challenge for the beekeeper. Come learn from the experts and enjoy discussions with fellow beekeepers to learn how to successfully manage your beekeeping operation.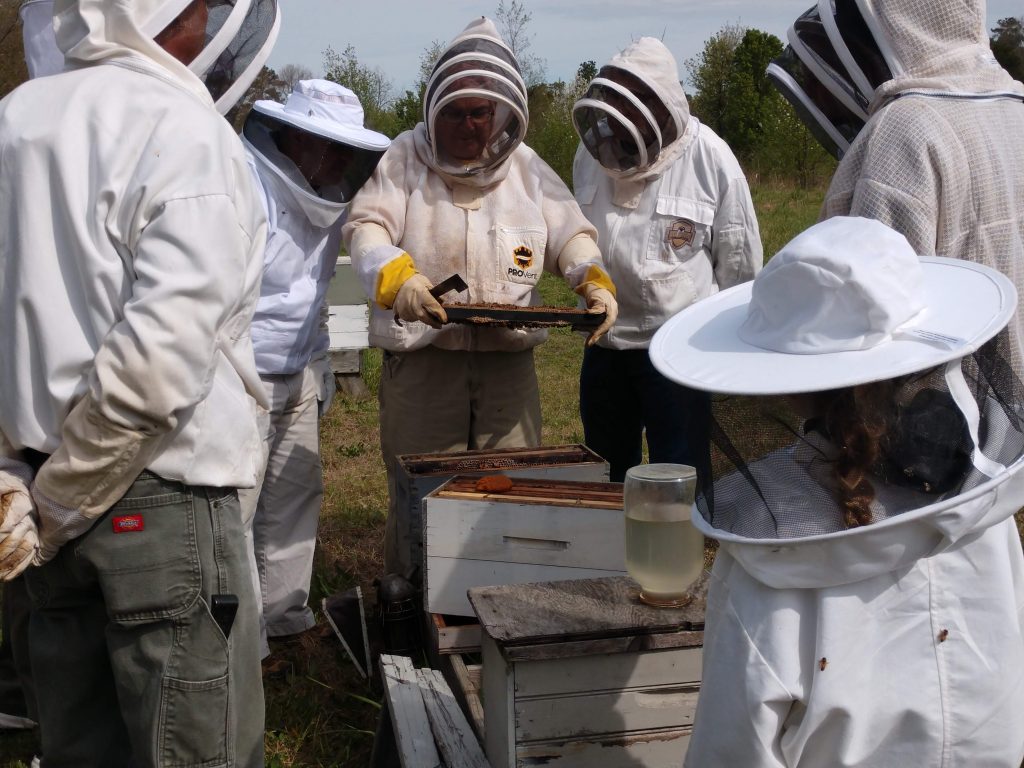 ---
Keynote Speakers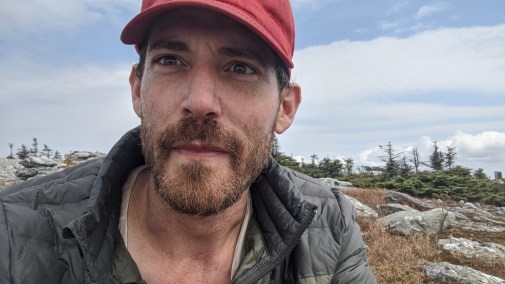 Sponsored By: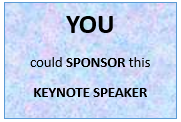 Zak Lamas
Welcome to the world of Dr. Zac Lamas. I am a researcher who studies virus transmission in honey bee colonies (Apis mellifera). I approach all of my research questions from the perspective of a behavioral ecologist. I want to know how behaviors of the host or the vector can drive viral transmission. My studies are not only important for beekeepers, and understanding social insects, but also broadly to understand how pathogens affect social behavior.
Most students take a gap year before graduate school. I took a gap decade. During that twisty, turny time my life took me across the United States. I ran a bio-dynamic farm; milking cows and pasture raised poultry for CSA members. I managed fine dining restaurants at luxury hotels, and spent winters roofing houses in North Carolina. And during most of that time I spent years up and down the east coast of the United States producing and selling thousands of honey bee colonies and queens. Ultimately all these experiences coalesced when I decided to go back to school. I wanted to pursue a PhD while answering one question: How can relatively few mites kill a populous honey bee colony?
After 10 years out of academia I was a very unlikely PhD candidate, but my findings overturned decades of research about Varroa and the honey bee, and led to new methods to study honey bees.
My work continues as a post-doctoral research at in the Evan's Lab in Beltsville, MD at the USDA-ARS Bee Research Laboratory. Using functional genomics my work will attempt to link behaviors with the gene's and pathogens that regulate them.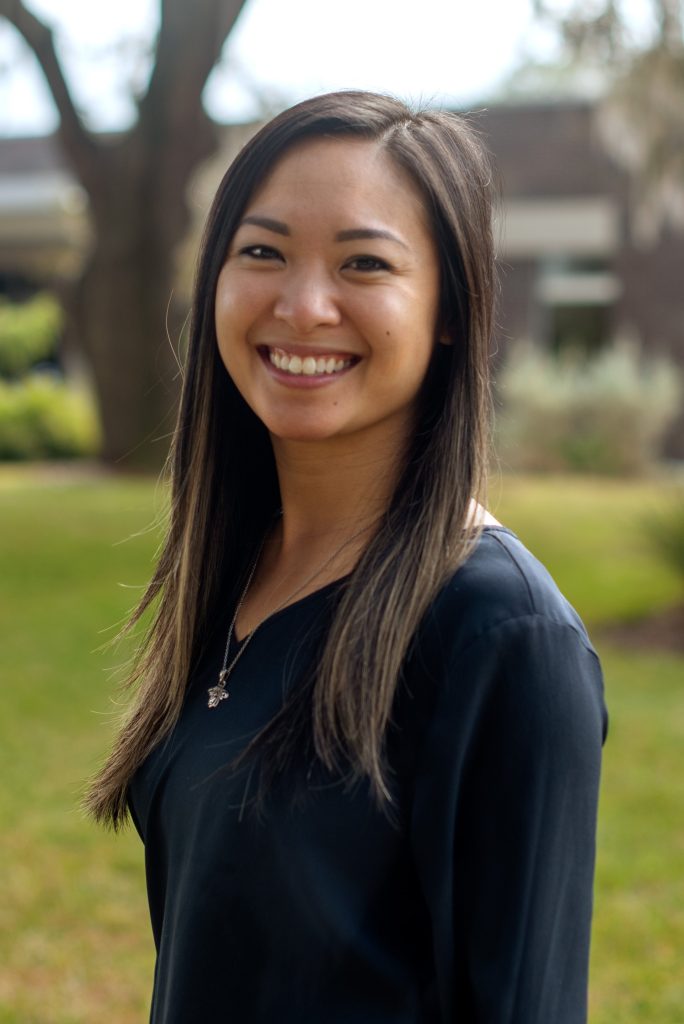 Sponsored By: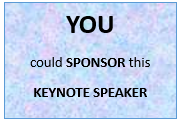 Amy Vu
UF/IFAS State Specialized Program Extension Agent – Agriculture
Amy Vu is the UF/IFAS State Specialized Program Extension Agent for the Honey Bee Research and Extension Lab, where she oversees the lab's Extension activities. She runs the University of Florida Master Beekeeper Program, the University of Florida Bee Colleges, UF IFAS Honey Bee Blog, speaker requests, media inquiries, the lab's social media pages, and is the co-host of the lab's podcast "Two Bees in a Podcast". Vu's Extension's programming involve 1) honey bee health, 2) training apiculture trainers, and 3) beekeeping entrepreneurship. Amy has an undergraduate degree in Agronomy with an emphasis on Soils and Environmental Science from Kansas State University and a Master's degree in Agricultural, Leadership, and Community Education from Virginia Tech. Before joining the HBREL, she worked at the University of Florida's International Center, and was Orange County Extension's urban horticulture agent and Master Gardener coordinator.
---
Enriching Speakers
(Coming Soon!) CLICK HERE to View Speaker Information
---
Conference Information
"For those of you who are always frustrated because you are unable to attend every session, THIS is the conference for you! Our Spring Conference will feature seminar-style instruction. All sessions will occur in the main lecture hall with adequate breaks to visit the honey show, vendor fair, and vendor demonstrations located a few steps away. Activities will kick-off at 1pm on Friday and wrap up with our fun Beek Bash Social with Cash Bar which is included with all registrations completed by January 31st. Saturday will be packed with beekeeping management lectures, the honey show, and vendor fair. Saturday lunch on-site may be purchased with your registration or you may opt to eat at a restaurant close by. Our goal is to make this conference a huge value to you as you plan for a successful beekeeping year. Check out the savings offered by our Vendors and Sponsors and consider placing an advanced order to be delivered to the conference. We look forward to seeing you in Columbia!"

~ Susan Marie Jones, SCBA President
---
Conference Schedule
Current Outline: Detailed Schedule Coming Soon!
Friday, February 23rd
11am-1pm Set Up: Volunteers / Vendors
12-3pm MBP Testing
1pm Registration and Vendor Fair Open
1:30-5pm Lectures
3-5pm Honey Show Entries Accepted
5:30-7pm Beek Bash Social
Saturday, February 24th
7am Registration and Vendor Fair Open
7:30-9am Honey Show Entries Accepted
8am Programming Begins
12-1pm Lunch Break
1-5pm Lectures Resume
---
Engaging Unique Opportunities:
Master Beekeeper Program Testing – Friday, 12pm-3pm
The SC Master Beekeeper Program will offer the Certified Level Written, and the Journeyman Level Written and Written Practical portion testing in the CCC Conference Room. Prerequisites apply per the MBP Manual. Advanced registration required by January 31st.
Vendor Fair & Demonstrations – Friday, Saturday
Vendors from all across the nation will display and demonstrate their products. Many are offering discounts and specials to provide you with the best value in beekeeping equipment and supplies. Our Vendor Fair provides an opportunity for you to see, touch, feel, and ask the experts about items you've only seen in magazines and catalogs.
Beek Bash Social – Friday, 5:30-7pm
You will not want to miss this fun Friday evening Beek Bash Social with the opportunity to win some great prizes. Cash Bar with light hors d'eouvres will be served for all in attendance. Registration must be completed by January 31st to guarantee your Bash ticket due to catering deadlines.
Deadline for your Registration to include the Beek Bash: January 31st!
---
Honey Show
Enter your HONEY and Bees wax products in our state-wide Honey Show!
View Show Categories and Entry Information by clicking HERE.
View Show Entry Form by clicking HERE.
View FAQs HERE.
Each 1st place entry will receive a $10 award. Every Exhibitor is eligible to compete for a $100 Grand Prize Award!
SCBA Membership and Conference attendance required.
---
Conference Vendor Directory
The following Vendors have committed to attend our 2024 Spring Conference. Click on the Vendor to go to their website.
Bee & Comb – 10% discount on all items from 2/23/2024 to 2/24/2024 at conference and online. Coupon code SCBA24. Free delivery to conference. In general, we ship free if the order is over $49.99
Johnsons Bees and Supplies – FREE DELIVERY for advance sales through our website!
Midnight Bee Supply – FREE DELIVERY of advanced orders to conference; More TBA
---
Optional: Saturday Lunch On-Site
The optional Saturday Catered Box Lunch includes: your sandwich selection, bagged chips, fresh baked cookie, tea/water.
Select one of 3 signature sandwich options: Chicken Salad, Club Wrap, or Grilled Veggie Wrap
DEADLINE to add Saturday Lunch to your registration: January 31st
Saturday Lunch may be added on your selected registration for $15 below.
---
Registration Information
Youth Rate
TWO days of conference programming including the Friday evening "Beek Bash" Social if registered before January 31st.
$10 – for Youth ages 12-17 before January 31, 2024
$25 – for Youth ages 12-17 after January 31, 2024
No Daily Rate is offered.
Conference programming is geared for adults and is generally not appropriate for children under 12.
All youth are to be accompanied and supervised by a parent. Thank you!
---
SCBA Member Rate
TWO days of conference programming including the Friday evening "Beek Bash" Social if registered before January 31st.
$65 – before January 31, 2024
$80 – after January 31, 2024
No Daily Rate is Offered.
Current SCBA Membership is required to use the Conference Member Registration. Please be sure to log in to your SCBA Membership Profile PRIOR to clicking the registration button so that the system recognizes you as a member. Thank you!
Member Add Ons:
Master Beekeeper Program Testing

Optional Testing Registration Includes Your selected MBP Level Test: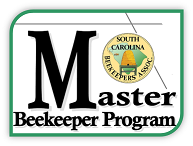 Certified Level Written – $10
Journeyman Level Written/Practical – $35

Must submit 5 Public Service Credits and 3 Minor Credits PRIOR to testing*
Must submit beekeeping portfolio with original credit documentation on day of testing

Master Level Testing is only offered during the Summer Conference
Those desiring Master Level Testing should contact MBP Director Susan Crook at MBP@scstatebeekeepers.com to schedule your testing panels for Summer 2024.
*All credits should be submitted electronically PRIOR to testing.
Send Credits/Questions to MBP@scstatebeekeepers.com
DEADLINE TO REGISTER FOR TESTING: January 31, 2024
---
Non-SCBA Member Rate
TWO days of conference programming including the Friday evening "Beek Bash" Social if registered before January 31st.
$80 – before January 31, 2024
$80 – after January 31, 2024
No Daily Rate is Offered.
---
Venue

169 Laurelhurst Ave, Columbia, SC 29210
Please DO NOT contact Cooperative Conference Center for conference information. SCBA has leased the facilities for the conference and is solely handling the arrangements and programming. All questions may be submitted through the link at the bottom of this page.
---
Hotel Information
SC Beekeepers Association has secured discounted rooms at the below hotels for the 2024 Spring Conference being held at the Cooperative Conference Center located at 169 Laurelhurst Ave, Columbia, SC 29210 February 23-24, 2024.
Discounted rates are available February 22-24, 2024. Select the hotel of your choice and make your reservations early because rooms are limited and will go fast.
Participating Hotels:

Hampton Inn on the Lake Harbison
101 Woodcross Drive, Columbia, SC 29212
Rate: $109.00 – Rate includes free deluxe breakfast buffet, free parking, free Wi-Fi
Call: 803.749.6999 and give Group code: 91U (or)
Book online: https://www.hilton.com/en/attend-my-event/caenwhx-91u-8eba092f-9014-4f37-863c-0dde2ce7da57/
Reservations deadline: February 1, 2024
2.2 Miles to Cooperative Conference Center
Hyatt Place Columbia/Harbison
1130 Kinley Road, Irmo, South Carolina, 29063
Rate: $99.00 Thursday & $114.00 Friday & Saturday – Rates includes free buffet style breakfast, free parking, free Wi-Fi
Call: 803-407-1560 and give Group code: G-SCBK (or)
Book online by clicking below link: Once on website click "edit" at top right and put in your check in & check out dates but keep group code G-SCBK in the box.
Reservations deadline: January 21, 2024
About 4 Miles to Cooperative Conference Center
Hotel Arrangements made as a Courtesy by Crystal Morris of Experience Columbia
---
Interested in Becoming a Sponsor?
SCBA depends on our conference sponsors to off-set the cost of our conferences for our members and support our Youth Education and Research initiatives. We have several levels of sponsorship to meet most every budget and would love to have you join us in helping to provide quality education and programming for the beekeepers of South Carolina.
Anyone can sponsor – Businesses, individuals, clubs, or organizations!
As a Sponsor, you will enjoy national advertising through our website and social media platforms as well as conference program and signage advertising. You may select to join us as a Sponsor only or as a Vendor with added sponsorship. Vendors may add sponsorship to their registration accessed separately by using the Vender Registration Link. If you choose to also be a vendor at our conference, please use the Vendor Link in the Vendor section below, your vendor placement will be prioritized based on your level of sponsorship. Sponsors with generous contributions will be provided top conference advertising and vendor placement if applicable. Those selecting just the Sponsor option should use the Sponsor Registration button in this section below.
A Full Conference Registration is included for those sponsoring at $250 or above. Businesses and Affiliated Clubs may choose to sponsor a conference activity and name one of their members to fill the complimentary registration. If you are unable to attend the conference, you may indicate that on the sponsorship form. Attendance is not required for sponsorship.
SCBA is a 501c3 non-profit charitable organization. All sponsorship donations are tax-deductible.
Thank you for supporting the mission of SCBA in South Carolina!
---
Interested in Becoming a Vendor?
Thank you for your interest in becoming a Vendor at the SCBA 2024 Spring Conference in Columbia, South Carolina.
Our Vendor Fair will be located in a dedicated ballroom directly across the hall from the main lecture hall. Booths are approximately 10′ x 10′ and will contain 1 – 6′ table with chair. Vendors selecting a booth will have the option to add a second booth at a discounted rate.
A booth selection includes 2 conference badges with admittance to the Friday night Beek Bash Social. Booth location assignments will be prioritized based on date of registration and sponsorship level, if applicable. Dedicated Vendor demonstration times have been built into the schedule to encourage shopping. Sign up to fill one of the demonstration slots and consider offering a discount or special to coordinate with your demonstration. Our Friday Evening Beek Bash Social will feature activities to encourage folks to visit your booth during the social activities. Consider offering a special "Bash Bonus" Special to encourage shopping.
Please contact Danny Cannon at 803-600-4576 or advertising@scstatebeekeepers.com with any questions regarding becoming a vendor for this conference.
---
Conference Questions? Contact Us!